How to tell locked print head and unlocked print head?
Nowadays, the Chinese manufacturing DX5 Eco-solvent printers were facing another round problem due to the NEW LOCKED action by Epson company.
The Epson DX5 print head is incredibly popular, and anyone running a UV printer will have used them at least once. But if you have DX5 printheads, when it comes time to replace them there is something to pay attention to, and that is whether the printhead is locked or not.
Locked Printhead
Locked Print head, it means you can't buy Epson DX5 printheads directly from the manufacturer, those available on the market are removed from Epson printers to be sold separately. Epson would prefer this not to happen, and they changed the DX5 printhead by adding an encrypted code into the memory board, to prevent it being used in other printers.
Locked printheads simply do not function effectively any longer, causing print errors of failing to print at all, and this situation led to a lot of printheads being sold on the used market that were effectively unusable.
Unlocked Printhead
With suppliers having large stocks of these printheads, they decided to simply sell them anyway, causing issues for many printers who suddenly found that the printheads they were buying were not working properly. However, after a couple of months, an enterprising engineer developed a memory card that removed the code and unlocked the printhead, making it usable again. This is where the term "unlocked" came from. These heads are often referred to as "first time locked" heads.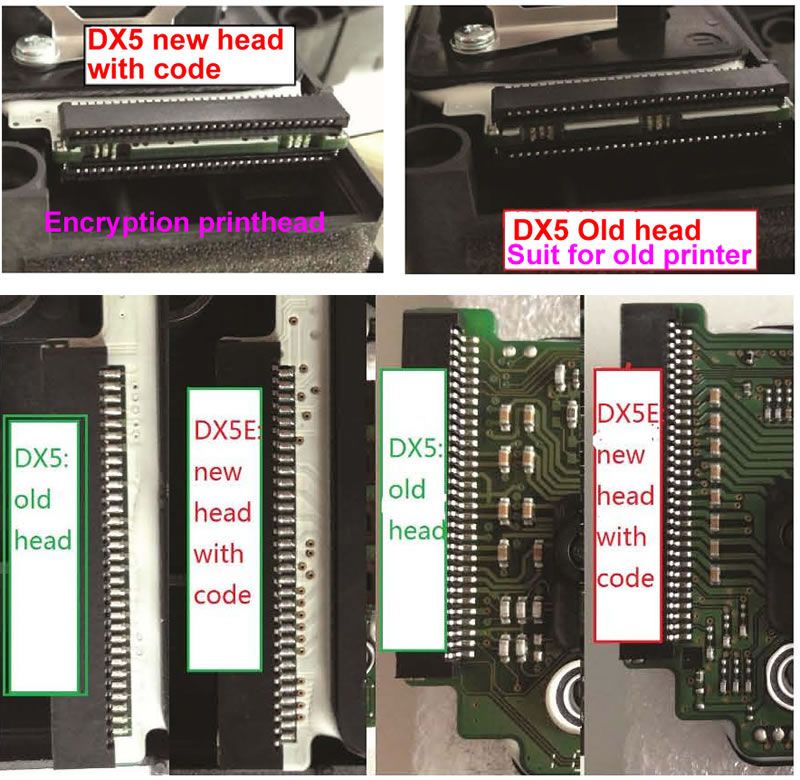 How to distinguish?
Of course, if there are both locked and unlocked on the market, that means you really need to know how to tell the difference, because buying a locked printhead can be an expensive mistake. The good news is that there is an easy way to see whether any printhead is locked or not, and that is through the connector layout for the print head.
There is another simple way to make sure you are not buying a locked head, and that is through the serial number of the board.
More info:
Website: www.skyimagepaper.com
Company Name: Fei Yue Digital Technology Co.,LTD
E-mail: sales@feiyuepaper.com
Tel: 86-025-86628894
Whatsapp: +86 18252072197
Address: Central Road 323, Nanjing, Jiangsu, China